We now offer services that help you design, purify, and label your protein of interest for optical-tweezers experiments that measure protein folding and conformational dynamics. The service is a stepwise process, in which we together determine the optimal labeling protocol design for your specific protein and experiment. The designed protein is next purified for subsequent preparation with the Protein tethering kit (cysteine or ybbR), which is included in the start-up package. The final C-Trap experiments can either be performed in your own lab or by one of our experts.
Our service relieves you from costs and time that are typically required for personnel training, troubleshooting, experiment optimization, and custom application development.
IMPORTANT: this package can only be purchased after completing the start-up package.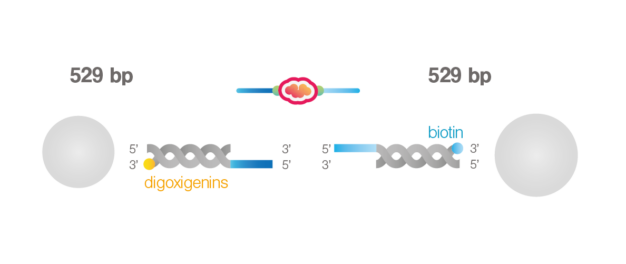 Estimated for 2 weeks of measurements
Estimated 1–3 weeks delivery time